This morning we got two important monthly September reports: industrial production and retail sales.
I have more to say about industrial production, and some general economic analysis about retail sales, which are pending at Seeking Alpha. I will post a link once that article goes up. UPDATE: Here's the link: Link
For this blog, let's focus on how real retail sales are likely to affect employment.
Just to start, here is are CPI adjusted retail sales. You can see that they have actually jumped once the Congressional stimulus kicked in, and have remained well ahead of pre-pandemic levels: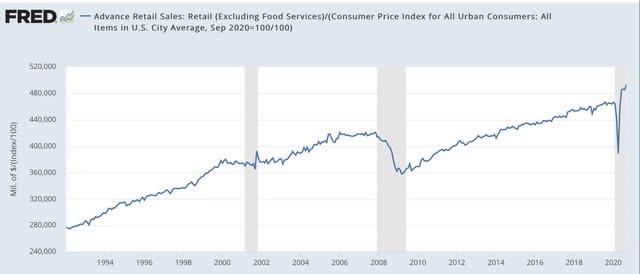 Figure 1