Jobless claims highest in three months – but seasonality still playing a huge role
On a unadjusted basis, new jobless claims rose by 231,335 to 1,151,015. Seasonally adjusted claims also rose by 181,000 to 965,000. The 4 week moving average rose by 18,250 to 834,250.
Here is the close up since the end of July (these numbers were in the range of 5 to 7 million at their worst in early April):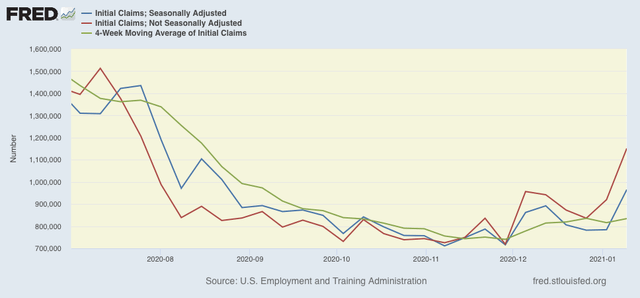 There is now a 2+ month trend of YoY% increases in initial claims. Further, by rising to over 900,000, seasonally adjusted claims hit one of my two markers for a fundamental change of trend. But the 4 week average, which is still under 850,000, did not.