This morning we got some monthly economic data that will be actually valuable to watch throughout this Coronavirus Recession: consumer prices. That's because during recessions, consumer price growth decelerates, as does wage growth, which continues to decelerate well after the recession bottoms out.
Since monthly changes in inflation are closely correlated with the gas prices, let's start by comparing the two: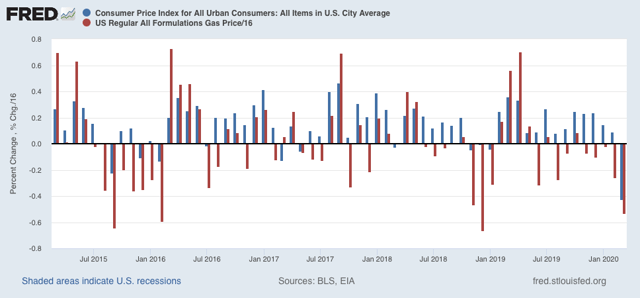 Figyre one
Gas prices declined -8.5% during March. Unsurprisingly, consumer prices followed suit, declining by -0.4%.