Below is a graph of 4 ways of measuring the downturn in the labor market due to the pandemic:

1. Payrolls (blue) – this is the headline jobs number from the establishment survey
2. Civilian employment (green) – this is the equivalent number from the household survey.
3. Aggregate hours worked (red) – tracks hours rather than jobs.
4. Aggregate payrolls (gold) – tracks total payrolls rather than jobs.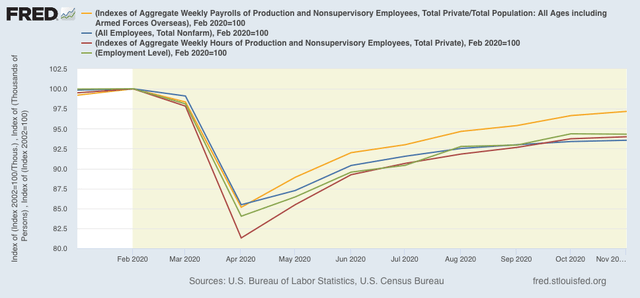 First of all, note that the two jobs measures from the two component surveys track similarly. They are currently down -5.7% and -6.5% respectively from their February peaks.