Continuing with my week of follow-up stories based on last Friday's jobs report, I noted last Friday that there was a completely anomalous upwards revision of nearly 100,000 jobs in the last 8 months of 2019. This after a -500,000 decrease, based on full data, in the previous 12 months!
So I took two approaches: a bottoms-up micro view, and a top-down macro view — and got contradictory answers. This post is up at Seeking Alpha.
Since that article was posted, a correspondent pointed out that some of the biggest upward revisions were to the retail trade. So here are a few supplemental graphs.
First, all retail jobs plus all leisure and entertainment jobs: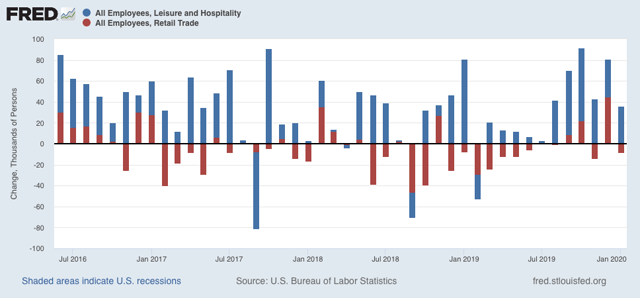 Next, the sectors of retail with the biggest gains: