(Better late than never…Dan) This is a really slow news week – on the economy!  My retrospective on the Trump Presidency is nearly complete and will be published tomorrow morning.

In the meantime, here is a brief note on the Small Business Optimism index which was updated for December last week, showing a steep decline across the board. Here it is: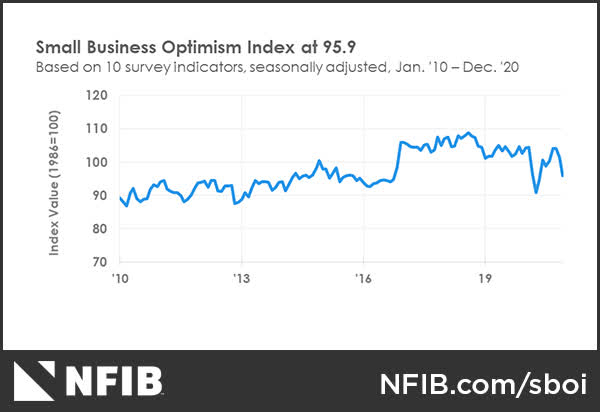 What happened? Was there some earthshaking economic news? A hidden cataclysm of supply or demand?
Hardly.