– by New Deal democratThere's no big economic news out today. So let me follow up on my post Friday about the cost of reopening recklessly coming due.
Here is the graph from 91.divoc.com of the 10 States with the highest per capita infection rate over the past 7 days ending Saturday: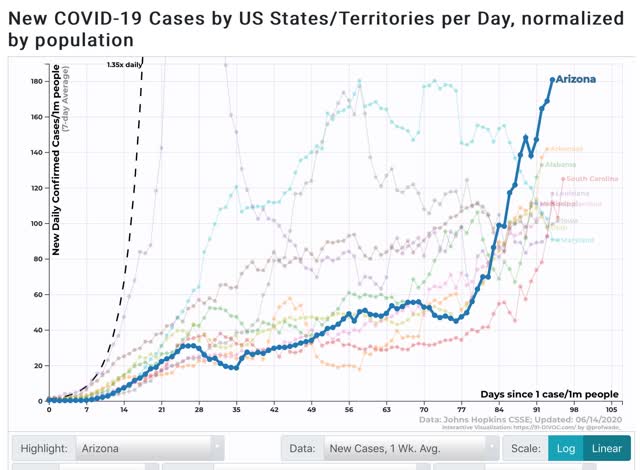 With the exception of rapidly declining Maryland, the focus has almost entirely shifted away from the Northeast and Midwest and instead to the Confederacy plus Iowa, Utah, and Arizona. The 4 "leading" States are Arizona, Alabama, Arkansas, and South Carolina.