The two consumer goods which turn down before recessions, and up before recoveries, are houses and motor vehicles, in that order.
Since January housing permits and starts came out yesterday, let's take a look at both.

First, while housing starts retreated slightly from their December levels, the more leading and less volatile permits, and the even less volatile single family permits, both made new 14 year highs. The below graph normalizes all three series to 100 as of yesterday's report, better to show the long term context: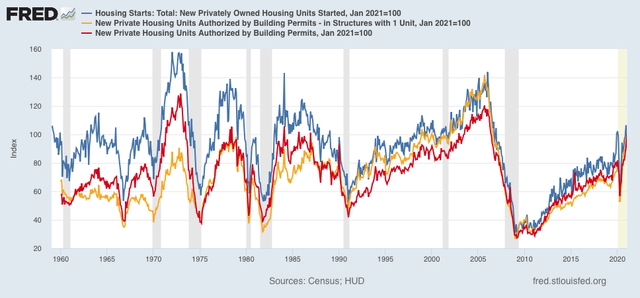 Starts were not so high as in prior booms, but permits were higher than at virtually all past periods except for the early 1970s and the early 2000s bubble.