Before I turn to this week's report on jobless claims, a brief word first about October's personal income and spending.
Although personal income declined in October compared with September, more importantly depending on how you measure it, real personal income is still 2.6% to 3.4% *higher* than it was at its peak in February just before the onset of the pandemic: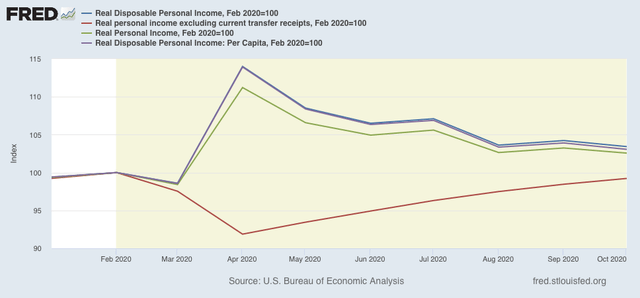 Much of that is the emergency pandemic aid passed by Congress. When you take out such "government transfer receipts," personal income actually continued to improve in October, but is still -0.8% below its February peak.