I've been threatening for a couple of weeks to run some extended comments on the big miss in the April jobs report. As there's no economic news of note today, here goes . . . .

1. It's possible March was the outlier rather than April.

The original report for March was that 916,000 jobs were added. In this month's report it was revised down to 770,000. Below is a graph of "civilian employment" from the household report (blue), "employment" from the establishment report (which is the commonly reported number (red), and the monthly change in initial jobless claims (green, inverted so that a decline shows as a positive, /100 for scale):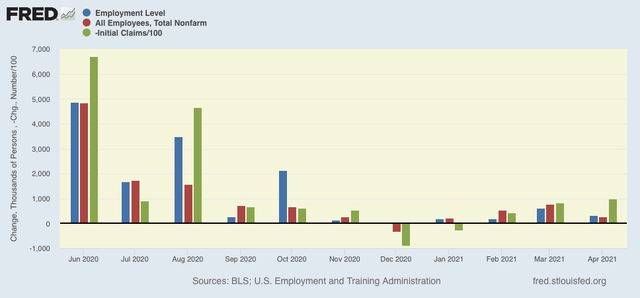 Note that in general – but not always! – the change in jobless claims correlates well with the change in both of the jobs numbers. Note also that the April change in jobless claims was the largest since early on in the pandemic.