For the past three weeks I have posted a projection of the Electoral College vote based solely on State rather than national polls (since after all that is how the College operates) that have been reported in the last 30 days.
Here's how it works:
– States where the race is closer than 3% are shown as toss-ups.
– States where the range is between 3% to 5% are light colors.
– States where the range is between 5% and 10% are medium colors.
– States where the candidate is leading by 10% plus are dark colors.
Here is the updated map through July 11: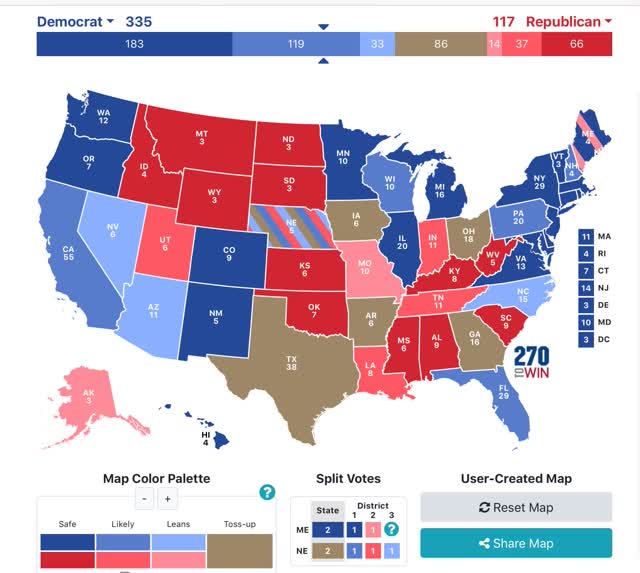 There are no flips, except that I noticed I had overlooked a poll last month of Nebraska that actually showed a slight Biden lead. In Biden States, Arizona weakened and several others strengthened. In Trump States, a number in the Mississippi valley weakened significantly. And this morning another Texas poll showed a Biden lead, although not enough to move that State out of the "toss-up" range.