Happy [insert name of preferred religious holiday here]! 3 quick hits
I'll be traveling and enjoying the holiday for a few days, so … light to non-existent posting!
In the meantime, three quick hits for you:
1. New home sales – continued strength in this very forward looking sector. Even though sales declined m/m, the upward trend is pretty clear: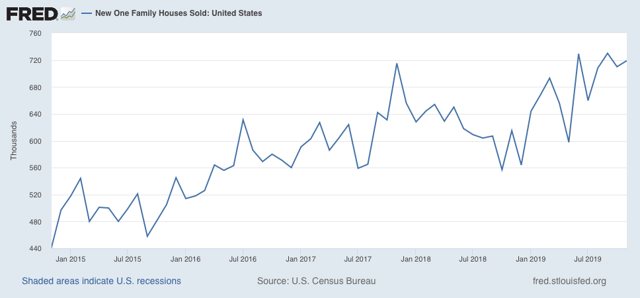 Figure 1
2. Durable goods – flat (blue), except for Boeing (red), which is bad:
Since Boeing is part of the economy, this is just more bad news for the short leading manufacturing sector.
3. Trucking falls off a cliff in November – the ATA Trucking Index fell -3.5%: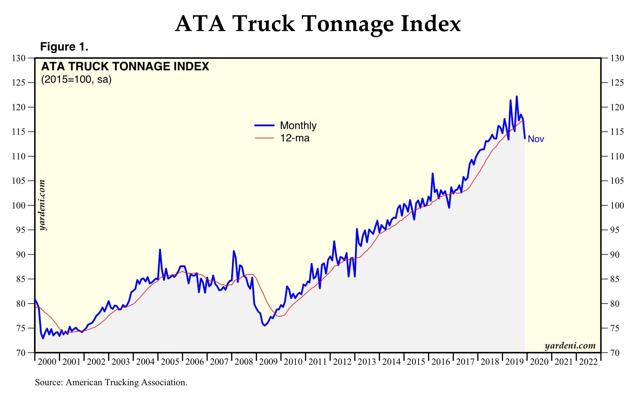 The accompanying note says "there is no way to sugar-coat this." This is the worst move except for late 2012 since the Great Recession. Since this is a coincident indicator, this is more evidence that a shallow industrial recession has already begun.
The auto and truck sales report in the beginning of January will be very important to see if this is spreading out to the consumer.