This morning's retail sales report for March was very strong on both a nominal basis, up +1.6%, and also on a real, inflation-adjusted basis, up +1.2%. At the same time, it is still ever so slightly below its peak of five months ago, and YoY real sales have not recovered to those typical for this expansion. Let's take a look.
Below are real retails sales for the last few years, and because it is a long leading indicator, real retail sales per capita (in red):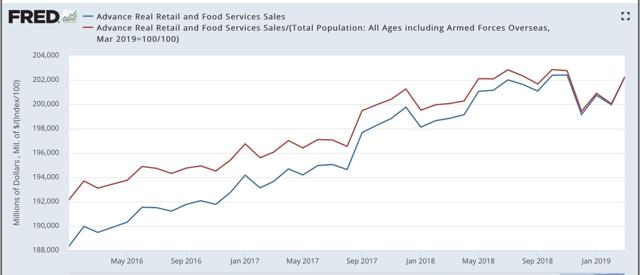 As revised, both of these last made new highs last October. So the good news is, the weakness of the last few months has been entirely reversed. The caution is, we still don't have a new high, although this data series is notoriously noisy.