Total US cases: 6,519,573
Average cases last 7 days: 34,744
Total US deaths: 194,071
Average deaths last 7 days: 733
 Source: COVID Tracking Project
I continue to expect the pandemic to wax and wane in relative terms at least until next January 20, as the public reaction in various States varies between panic and complacency.
Let's start by comparing the rates of cases and deaths in the US with the North American standard – Canada: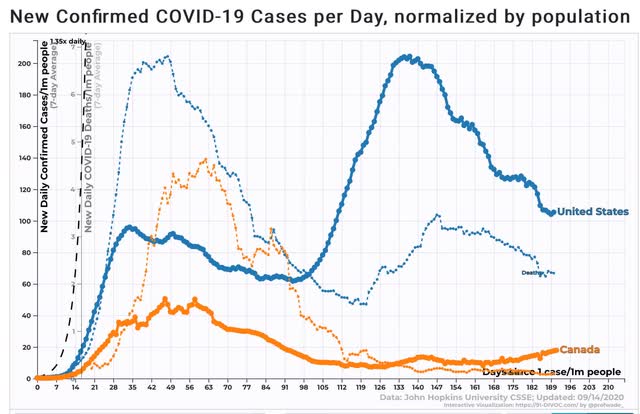 In contrast with the US, Canada averaged 18 cases per day per million people in the last 7 days (vs. 105 for the US), and 0.1 deaths (vs. 2.2 for the US). That is what we could have as well if there were competent Federal leadership.