This Friday morning two important indicators for July, with implications for future employment, were released: retail sales and industrial production.
Retail sales for July increased 0.8% on an unadjusted basis. After adjusting for inflation, they rose 0.7%. In the past two months they have completely recovered to higher than their pre-pandemic levels: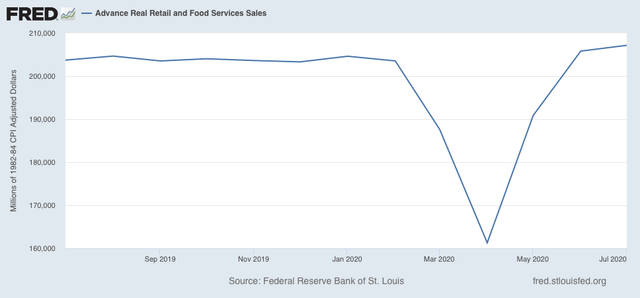 Since consumption is about 70% of the entire US economy, this constitutes good news.